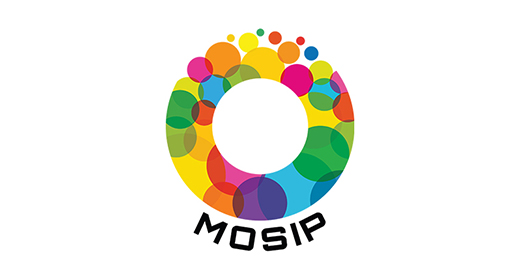 Brussels, January 18th 2022 - Zetes, a leading provider of identity solutions for governments, has successfully completed the requirements to participate in the MOSIP Partner Program (MPP). The Modular Open Source Identity Platform (MOSIP) is a robust, scalable, and inclusive foundational identity platform that helps Governments and other user organizations implement a digital, foundational identity system in a cost effective way.
The aim of the MOSIP Partner Programme (MPP) is to help stakeholders connect with MOSIP and become part of an ecosystem invested in building foundational digital ID systems that are trustworthy, secure, efficient, and interoperable. It recognises two levels of partners: on the one hand Commercial/Dissemination Partners or Solution Providers and, on the other hand, Technology Partners or Service Providers. Zetes has been accredited for both partnership levels, and this translates to Zetes enhancing their capabilities to advise governments on the use of MOSIP and effectively implementing the platform.
Stephan Van Hoof, Senior Business Advisor at Zetes People ID, comments: "We're very happy to have joined the MOSIP programme. Supporting governments in providing their citizens with highly secure and reliable ID's is the core of Zetes' activity. Being a system integrator, we can assist them with the implementation and customization, as well as with the country specific ID-linked services on which national foundational IDs are built."
Security, privacy and scalability
As indicated by its name, MOSIP is an open source platform. It is built on three pillars: security, privacy and scalability. Its modular architecture, combined with Zetes' open approach, offers countries the needed flexibility for the implementation and configuration of their systems, while avoiding vendor lock-in.
Nagarajan Santhanam, Chief Dissemination Officer from MOSIP said: "Zetes joins a rapidly growing MOSIP community of system integrators, biometric service providers, and technology consultants. We are confident that with its experience and reputation Zetes will be able to implement effective foundational ID system offerings for countries. We are looking forward to work on exciting projects with their team of experts."
MOSIP's mission and objectives contribute to the Sustainable Development Goal number 16.9 of the United Nations, which is to provide legal identity for all including free birth registrations by 2030. Anchored at the International Institute of Information Technology, Bangalore (IIIT-B), a world-renowned technology university, MOSIP is being funded by the Bill & Melinda Gates Foundation, Sir Ratan Tata Trust and Omidyar Network.
- END -
For more information
Corporate Communications Manager
Mathilde Alves Nunes
T +32 2 790 37 48
E mathilde.alves@zetes.com
About Zetes
Zetes is a technology company specialising in supply chain optimisation and citizen identification solutions. Our Supply Chain Solutions help companies achieve agility, visibility and traceability across their connected supply chain. Our People Identification division provides public authorities and supranational institutions with solutions to enable authentication of citizens in view of the issuing of secure ID and travel documents and the creation of national registers or voters' lists.
Zetes is headquartered in Brussels and has more than 1,300 employees in 22 countries across EMEA. In 2017, Zetes became a subsidiary of the Panasonic Corporation. For more information visit www.zetes.com or subscribe to our newsletter. Follow us on LinkedIn and Twitter.
About Zetes People ID
The People ID division of Zetes provides secure solutions to accurately identify people, either in their quality of citizen or as customer, both in the physical and the digital worlds. Its portfolio of solutions covers all the aspects of the identification and authentication processes, from registration to identity check. The company has about 20 years' experience in the implementation of sensitive projects for governments and supranational organisations, such as the emission of electronic national identity cards, passports, driving licenses, health cards and visa, as well as voter registration programmes and border control solutions. Our teams have a strong knowledge and know-how in the fields of biometrics, cryptography and data security.
The ZetesConfidens division of Zetes People ID is a QTSP as defined by the European Union's eIDAS regulation. It focuses on the full life cycle of the digital identity, providing multi-platform and multi-modal solutions for securing e-transactions, electronic signing and digital authentication. With this particular product offering, Zetes also addresses private sectors, such as banking & insurance, as well as professional associations. But as digital identity is gaining steam around the world, governments remain a focus market also for ZetesConfidens.
About MOSIP
MOSIP (Modular Open-Source Identification Platform) was incubated at IIIT-Bangalore as a global digital public good. The platform's modular architecture, easy configuration, and customisation abilities, enables countries the flexibility to build their foundational digital ID systems in a cost-effective manner.
MOSIP was built on a strong bedrock of principles for security and privacy. The use of open standards and open-source code ensures that MOSIP is agnostic to specific applications, programming languages, and platforms, and actively works towards avoiding vendor lock-in.
MOSIP is funded by the Bill & Melinda Gates' Foundation, Tata Trust, Omidyar Networks, and NORAD. IIIT-Bangalore is a premier educational institute, located in the heart of Electronic City, Bangalore, India. Focused on Post-Graduate IT education and research, it contains state-of-the-art infrastructure, world-class faculty, a vibrant alumni community, cutting-edge research facilities, and close industry collaborations.